3G Shutdown - Don't leave until it's too late.
Many aged care providers have already started and resources will run out.
Better outcomes for residents and business
The Aged Care industry is facing a number of serious challenges around compliance, sustainability, staff engagement, communication and resident autonomy.
Across all these areas, expectations have changed — but our ways of working haven't.
The Talius Smart Care Platform, combined with world-class nurse call systems, solves all these challenges in a simple to implement way, unlocking the power in your data to deliver better resident, staff and business outcomes.
Spot Checks Are Literally Killing The Aged Care Sector
Having staff constantly doing spot checks is a low-value, high-cost model that isn't good business.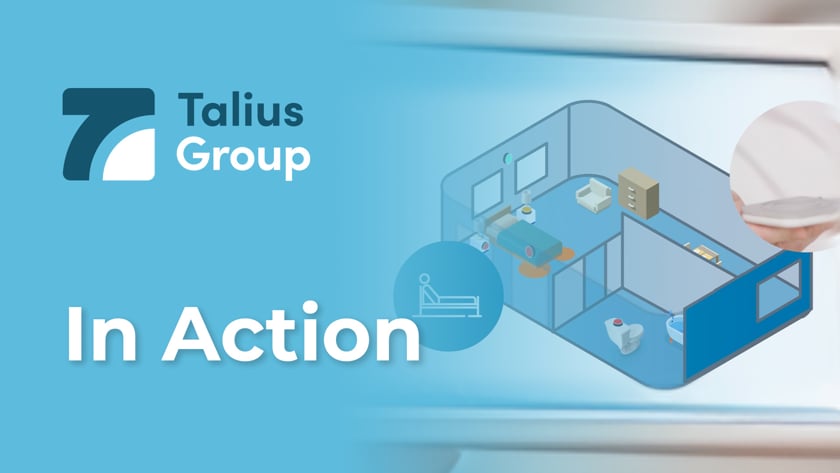 The Solution
Move From Spot-check Care To Sense-response Care
Talius Group is a leading ASX listed company that has transformed the way the health and aged care providers support, deliver care and services to their consumers.
The Talius Smart Care System uses advanced AI to collect and analyse data into a single platform, by autonomously collecting and bringing together all vital information from ubiquitous sensor devices and applications into a single consumer profile.
The customised Talius AI analysis uses predicative interpretation and monitors a broad range of indicators such as sleep, vital signs, falls, activities of daily living and social interaction. Data can trigger proactive alerts through the platform to deliver proportionate actions to carers, clinical, emergency services and management teams informing care planning and crucial decision-making. It is proven to minimise the risk to consumers while supporting compliance and clinical governance.
We Make Change Easy And Commercially Smart
Leverage intelligent solutions for a more competitive advantage.
A Platform For The Future
Automate Spot Checks And Free Up Your Staff
We've created a platform that unites all devices and technology in one place, giving you the control and visibility required to improve all aspects of your business.
Awareness - Analysis - Action
Our solution goes beyond simple alerts and is the only system that provides value by:
Accurately sensing what's going on, as often as every three seconds
Processing real-time data, at scale, then immediately triaging
Connecting with the most appropriate next action
Look After Your Topline, Balance Sheet And Residents
Care that's commercial
Some of our clients are not for profit but all are for better care, and that costs money.
Thanks to our partnership with Telstra, we can become a recurring revenue generator without requiring any capital expenditure – even generating tech rebates of up to 7%.
The world's most awarded aged-care specialist sensors
Competitive Technology Advantage
While Talius is compatible with all technology, our solution includes imported sensor components you can't get anywhere else.
These add up to the world's most comprehensive aged care platform, offered right here in Australia.
How Talius Works